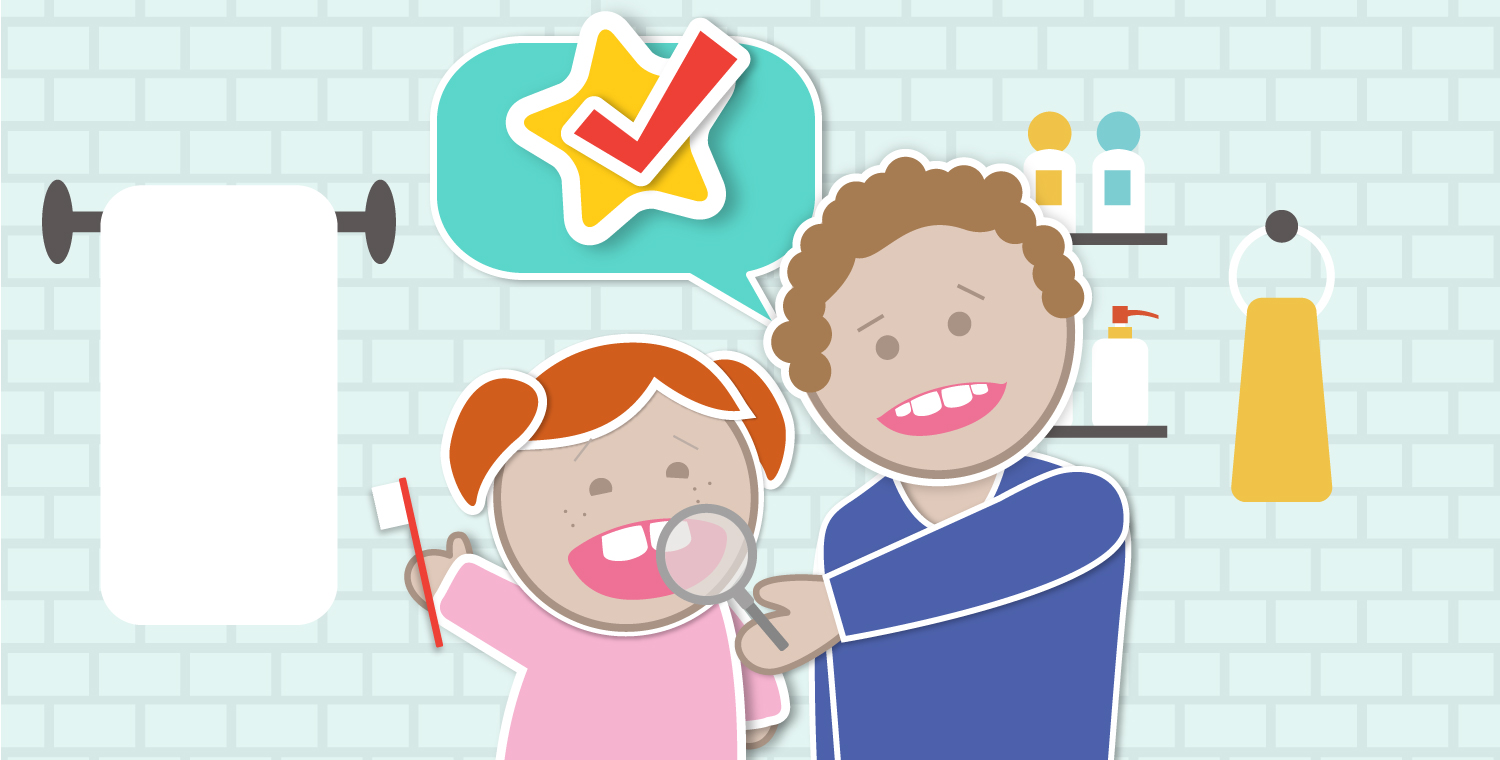 Most parents know that kids should brush twice a day for two minutes each time, but that can be easier said than done. It can be challenging to get children in the routine of brushing their teeth. Below are a few fun ideas to get your kids excited about brushing their teeth in order to keep those pesky Mouth Monsters away.
Start a routine and stick with it: It can be tempting to skip brushing your child's teeth (or your own teeth) after a long day, or perhaps even when you are running late in the morning. However, the more consistent you are, the more likely they are to stick with the routine.
Make it fun with the Mouth Monsters: Tooth D.K., Ginger Bite-Us and Tartar the Terrible present a fun way to talk to your kids about tooth decay and why brushing is important to keep the Mouth Monsters away. Download the Mouth Monster mini posters that you can hang up on the bathroom mirror as a reminder.
Let little ones show off: Parents should supervise brushing until age 7 or 8 to make sure kids are doing a thorough job. In the early years, take advantage of little ones' growing sense of independence and let them show YOU their tooth-brushing prowess before you help out. Check out this tip sheet with additional age-appropriate guidance.
Tooth-brushing tunes: Two minutes can seem like an eternity to a child. To help pass the time and make it fun, play one of their favorite songs on your phone, sing a song or even make up a song for two minutes.
Practice makes perfect: If your child has a favorite doll or stuffed animal, you could have them pretend to brush their doll's teeth, too – good oral health is important for everyone!