Parents and guardians often have questions, and we at AAPD have some answers! Take a look below at some common concerns that parents/guardians may have when it comes to their child's oral health.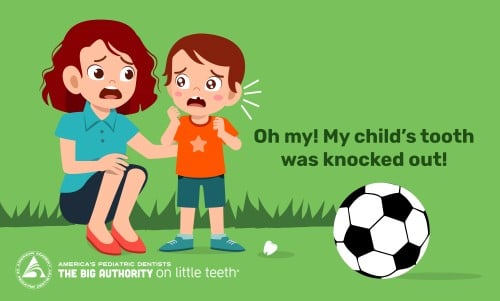 The best advice that we can give here to parents is to stay calm. If it is a permanent tooth, find the tooth if you can. Place it in a glass of milk, or place it back into the socket that it fell out of. Call your child's dentist and let them know that you are coming in to have it looked at. There is no need to be spooked here, dentists are trained for emergencies just like this!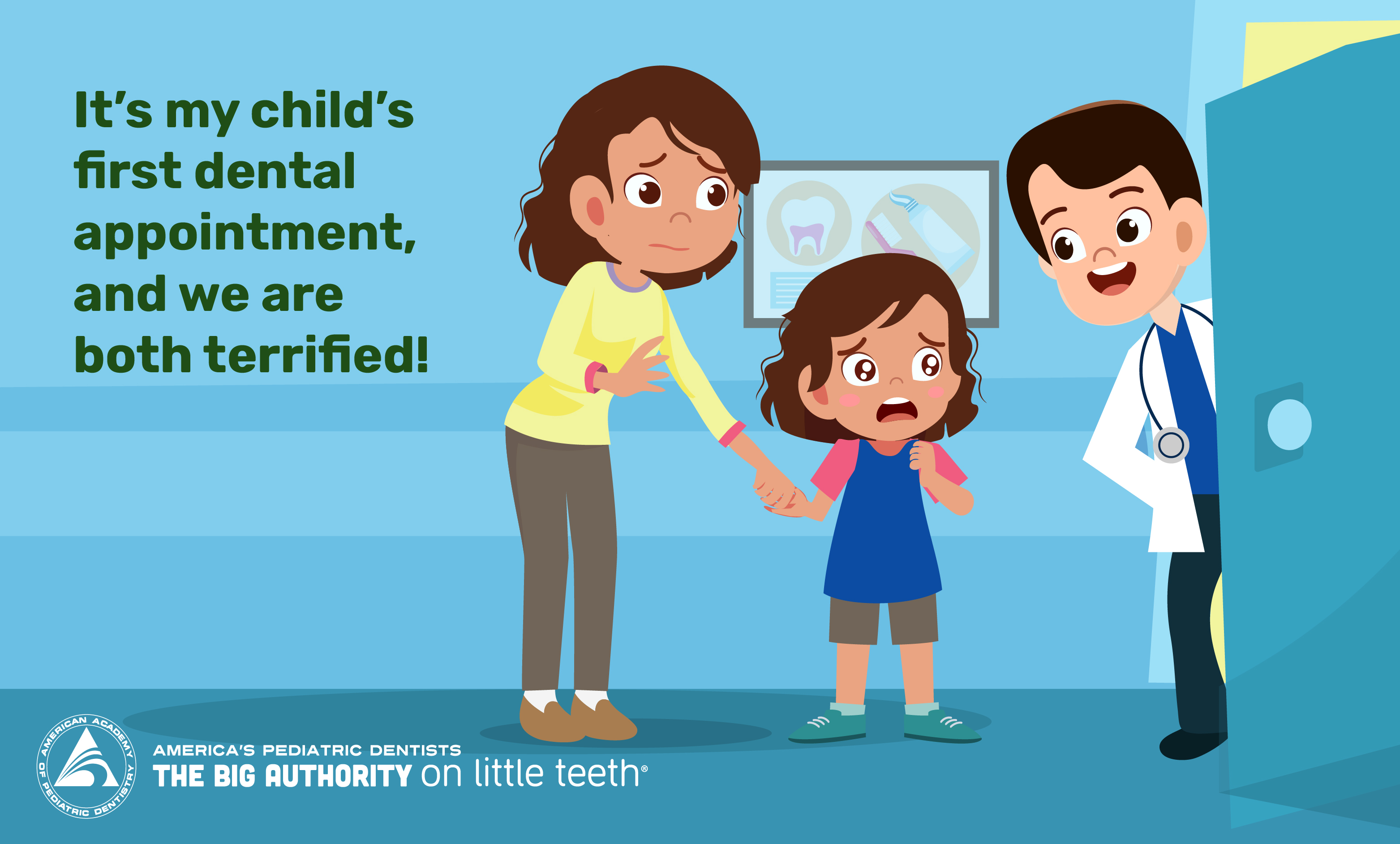 Congrats to you for doing the most important step by making an appointment! You have done your research and now it's here. The biggest thing to remember is that pediatric dentists are trained to work with children of all ages and children with special needs. They are in great hands when it comes to their dental care. Most dental offices have tours or photos of their office on their websites if you would like to familiarize your child with the setup prior to arrival. We recommend to keep a positive attitude before the appointment by letting your child bring their favorite stuffed animal, pick their favorite songs to play on the car ride over or to incentivize the appointment with a small treat later. The next appointment should be much easier after they have introduced themselves with the dentist, staff and office.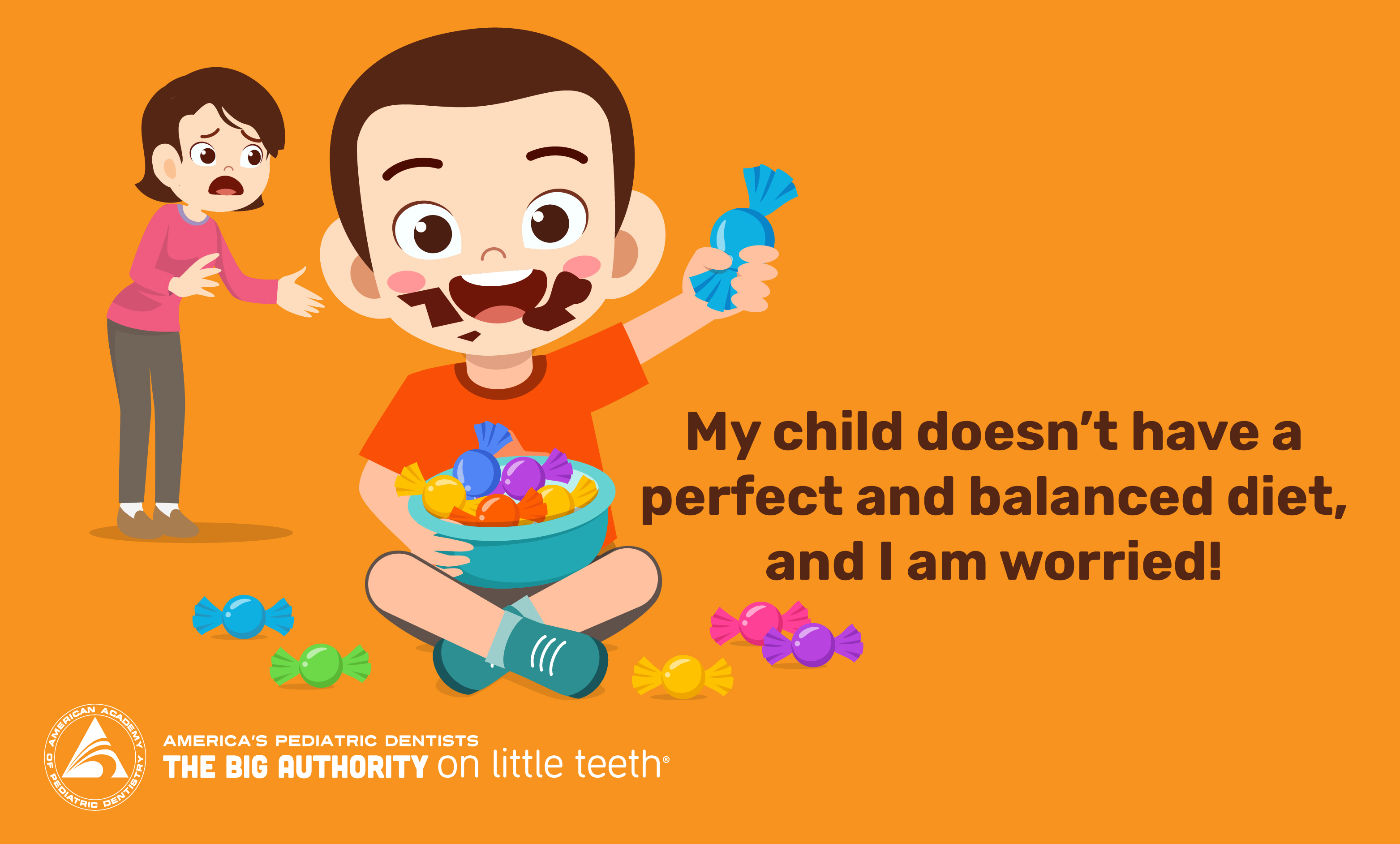 Kids will be kids and will not be perfect. At AAPD we preach that everything in moderation is okay. There is no reason that your child can't enjoy their favorite chocolate bar after a night of trick or treating. Brushing, flossing, and drinking fluoridated water are important to do every day, but especially after sweet treats are enjoyed. Maintaining a healthy diet with lots of fruits, vegetables, calcium-rich foods, and the occasional treat shouldn't be reason to worry about dental health problems. If you are worried that your child may have a dental related issue, we suggest reaching out to their dentist to make an appointment.