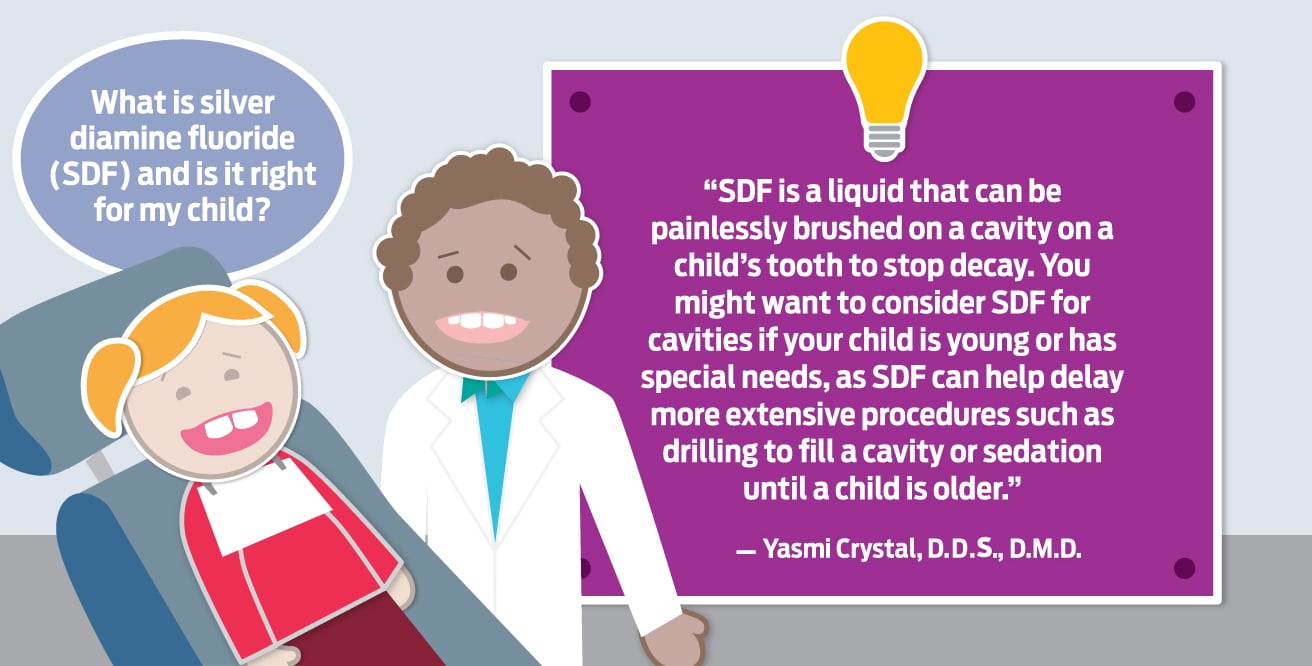 If you've recently visited the pediatric dentist with your child for a cavity you might have heard of a treatment option called silver diamine fluoride (SDF). SDF is a liquid that can be painlessly brushed on a cavity on a child's tooth to stop decay. You might want to consider SDF for cavities if your child is young or has special needs, as SDF can help delay more extensive procedures such as drilling to fill a cavity or sedation until a child is older. Keep in mind that SDF blackens the decayed part of the tooth, leaving it discolored, and that your pediatric dentist will need to monitor the cavity periodically to ensure it has stopped growing. If your child's cavity is on a baby tooth that will eventually fall out, or if the tooth is in the back of the mouth that's hard to see, SDF might be a good option.
While brushing twice a day and flossing is the best way to keep little teeth healthy, cavities do happen! Be sure to discuss with your pediatric dentist to see if SDF is right for your child.
Do you have a question for the Little Teeth Truths? Be sure to share with us on Facebook and Twitter!