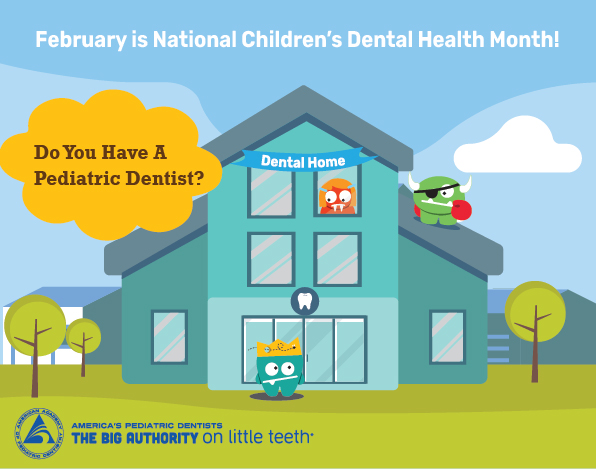 February is National Children's Dental Health Month! AAPD has all the resources your family needs to keep the mouth monsters away.
Chronic Issue Concerns
Tooth decay is the number one chronic childhood disease in the U.S. – even more common than childhood obesity, asthma and diabetes. Good oral care habits and routine visits with a pediatric dentist can help prevent tooth decay.
Keep the Mouth Monsters away with these tooth decay prevention tips.
First Visit by First Birthday
It's important to establish an oral care routine by age 1, including regular check-ups by a specially trained pediatric dentist. Find a pediatric dentist near you with AAPD's Find a Dentist tool.
Pause on the Sugary Snacks